Child's Play: IKEA Play Mat Turned D&D Map
---
Recently I finally set up my child's play mat (it was a Christmas present, life comes at you fast when you have a toddler). I fell in love with the idea of carpet play mats and when I saw a town one at IKEA, I had to get it for him. He just recently started to really play with cars and trains and can play in his room while I do chores, so it was a perfect time to set it up.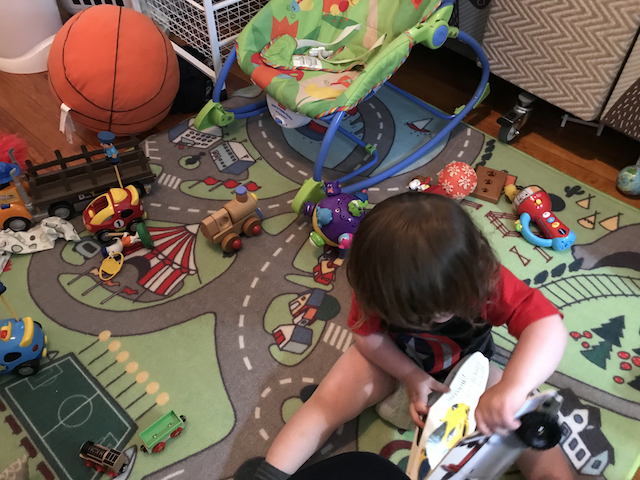 I'll admit when we picked it out, I didn't look too closely. Little dude still wasn't quite sleeping through the night. But, as he sat there playing, I started noticing some interesting details.
Like how most of the houses were all built around this single apple tree.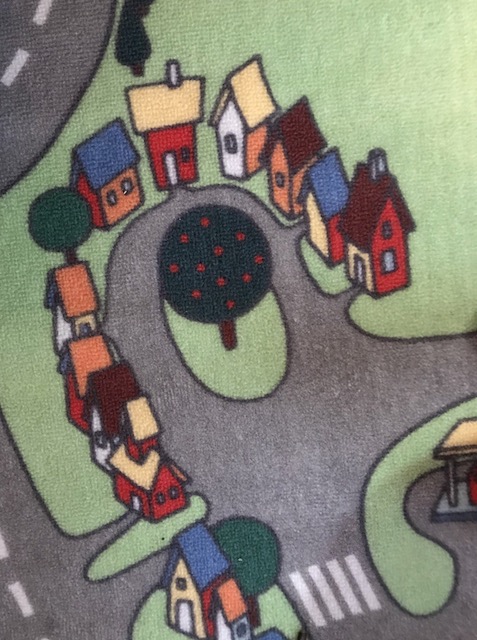 Or this forest with large mushrooms in with the trees.
I'm not sure I quite understand why this highway encircles the lighthouse.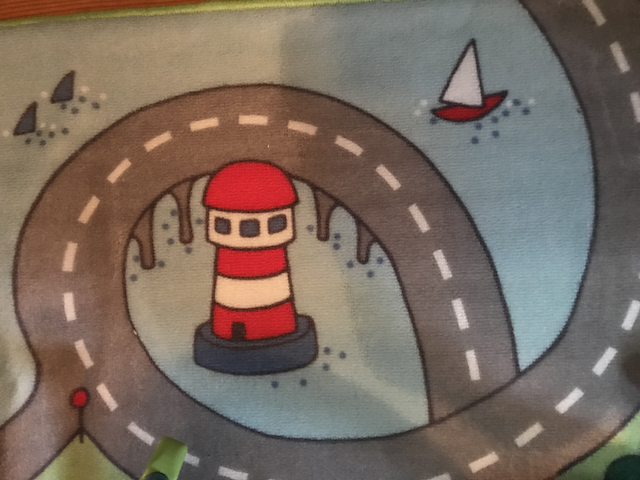 But the real interesting part of the play mat is in the upper right corner.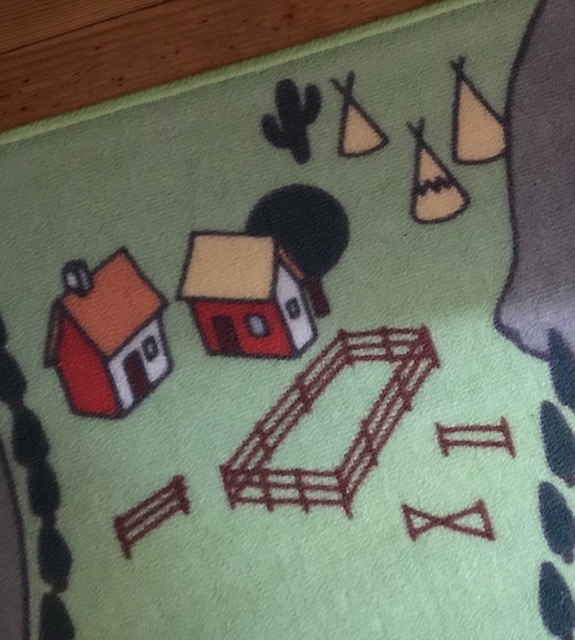 Sure, a farm doesn't seem that strange. Even one with a cactus and teepees. (Note: I didn't notice the teepees before I bought it or I might have skipped this mat. But I will have a conversation with Little Dude about them one day.) It's what the farm is next to that made me realize that in just a few more months (ok, maybe a couple years), this might be his first D&D map.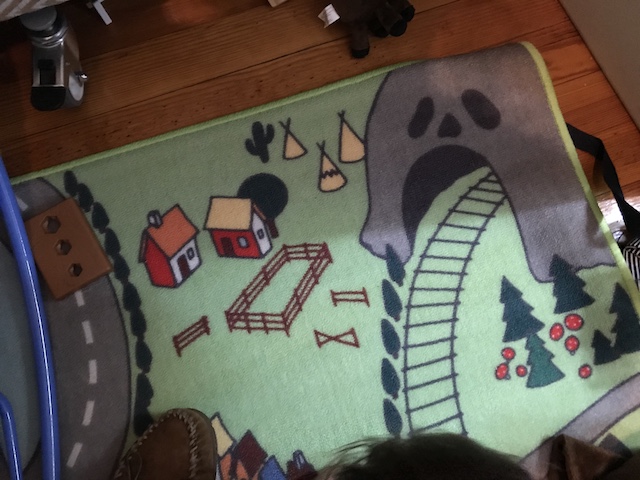 That's right, children. One day, Thomas the tank will be exploring the cave of lost souls or whatever we decide to call it. I already have a big fluffy d20 that Little Dude can roll and a wicked imagination.