War Witch
---
War Witch (also called Rebelle) follows the life of 12 year old Komona (Rachel Mwanza), a child soldier from a rural village in Africa. The movie starts with her being kidnapped from her village and forced into service. The invaders give her a horrible choice, kill her parents with a gun or watch them butchered with machetes. The movie doesn't pull many punches. There is kidnapping, war, rape and attempted rape, and murder. However, under all of that is also a tale of love and survival. It keeps the protagonists human despite the inhumane acts around them.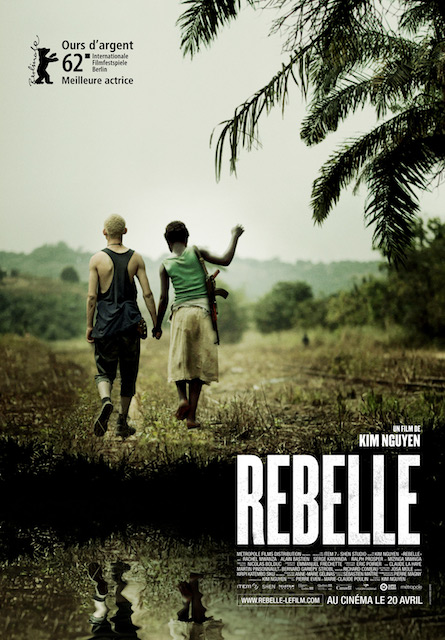 The rebels drink "magic milk," a hallucinogen created from tree sap that is believed to give magic powers. When Komona is the sole survivor of an ambush due to warnings from ghosts, her group believes she is a witch and it falls onto her to be able to determine when and where government soldiers might attack next. She befriends a fellow soldier, an albino boy named Magicien who is protective of her and practices a form of magic of his own.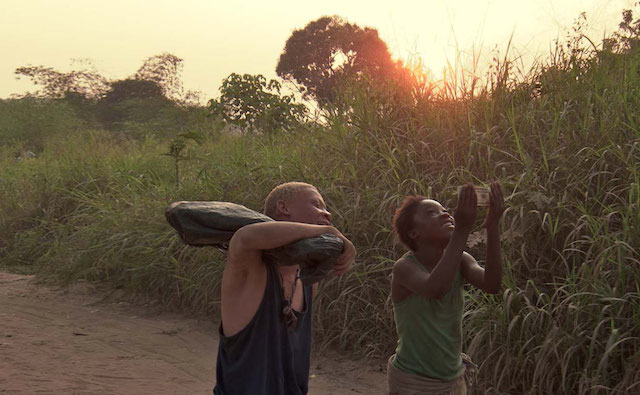 The movie was written and directed by Kim Nguyen, a Canadian of Vietnamese and French ancestry. He was inspired by a Burmese story of child soldiers. It was filmed primarily in the Democratic Republic of Congo, using local actors. While it is written and directed by a foreigner, this story stays local. Unlike many movies set in Africa, it is not told through the eyes of a white person and no one is saved (or directly harmed) by whites.
I love this movie. Komona and Magicien aren't portrayed as helpless victims. The complicated feelings that can result from these experiences comes through. The struggle Komona has between the traditions of her family and the world she finds herself in grounds her character and help the audience to connect with the story. Nguyen did a wonderful job of changing the story beats to help the audience along. There are moments of levity and hope mixed in at just the right time amid the despair and loss.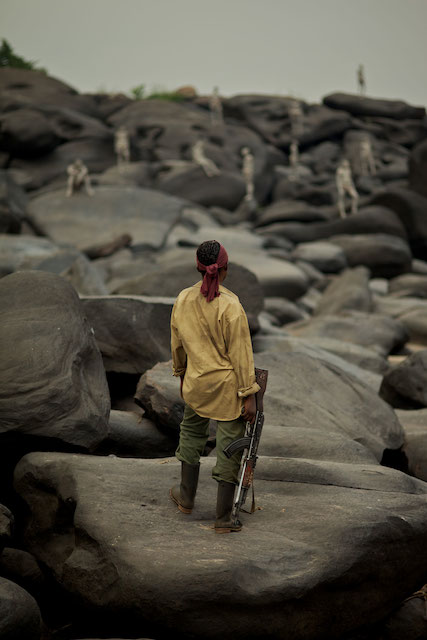 War Witch - Ghosts
I also think the movie did a good job at showing how gender would influence a child soldier's experience. At the age most of these children were taken, there isn't a ton of difference between the sexes, especially when you factor in that most of the "work" is being done by guns. While not directly addressed in the movie, it's important to note that about 40% of the world's child soldiers are girls and that their role is much more complex than the typical "sex slave" narrative often propagated.
As for using the movies as inspiration for tabletop roleplaying games, the use of children in war is nothing new. Many fantasy and science fiction stories explore similar themes. For some groups who want to roleplay a similar scenario, this movie would provide an insight that perhaps isn't always seen or discussed. Given the use of magic in the story, I could see a number of the scenes translated into many fantasy world setting. I could see it working best in a system with narrative currency, since part of the movie is about people who lack power trying to carve out a life for themselves. It also provides some examples of how someone can try to come to terms with the horrors of what they've had to do during war. How do you work past being forced to kill your own parents?
I found the movie through Netflix and it was available in the US for instant streaming. It appears to also be available through Google Play and Amazon Instant Video. It is primarily in French with English subtitles. The movie won a number of awards and was a nominee in the Best Foreign Language Film at the 85th Academy Awards.