Some Things that Help Me
---
Due to the popularity of #1reasonwhy, I've seen a number of calls for "what can we do?" Part of the issue I see is that there isn't an easy list other than treating each woman (and each person in general) as an individual and react to their individual needs and wants. Beyond that, I'd like to share a little bit about how my friend Jared made me feel comfortable and confident playing League of Legends. (By the way, if you want to play with me on there, I'm SarahDarkmagic there too.)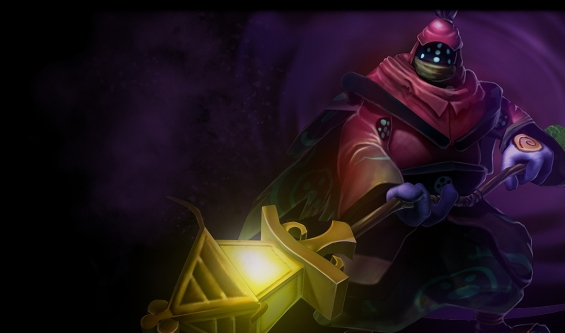 There is a chat window in the game but I find it really hard to both type and do what I need to do. Typing requires pressing enter, entering the text you want to say, and pressing enter again. This requires removing my hands from the main keys used while playing and my mouse, which can really mess me up.
People usually refer to each other by the names of the champions they chose, which means I have to try to remember them or get to the point where I recognize each champion from the picture.
Jared and I often play while on Skype. We try to lane together (the maps are often divided into lanes with champions picking a lane and pushing forward in that lane), that way I can easily communicate with him by using my voice and we can coordinate our actions. Another nice thing about playing together, especially in the same lane is that we often take turns saving each other.
Sometimes we play with other friends on Skype too. This is awesome for many of the same reasons as playing with Jared, but for an additional one as well. Over the course of the game, you buy items and level up powers. Experienced players know that what you buy and how you level is influenced partly by which champions you are up against. If the champions do a lot of magic damage, you may want some magic resist items. If they do physical damage, you might want armor that transfers some of that back to them, by using something like thornmail.
When we play with other experienced players, they talk about what they are buying and often why. By listening to them, I get to learn those tricks without it seeming like we have to talk to the "noob" or the "girl" about what she should buy. In other words, it doesn't put me on the spot. Jared is also really good about recognizing when I am getting frustrated and being sure to frame it as "Oh, when I first encountered that, I was frustrated too. What I found works well for me is to do this." I can't even begin to tell you how much better that works for me than comments such as "Why the **** didn't you buy boots?" or "Have you ever even played this game before?"
Sometimes he asks me why I buy certain things or tells me his experiences where he bought an item for a specific purpose. The key here is that he doesn't present himself as an "expert" and doesn't say these things to make him look better than me. We are just two friends who are having a chat. And when I make what he thinks is a great purchase, he tells me that. For instance, we played a game against each other on the proving grounds map. He kept killing me and I noticed that the damage was mostly magic based. Instead of doing my normal build where I increase my champion's damage, I bought the banshee's veil, which protected me against some of his abilities in certain circumstances. He was playfully "annoyed" by the purchase and pointed out that it was a good buy.
Finally, when people are a jerk to me, and it happens, Jared reminds me about how awesome I am and that I don't have to listen to them. He also will speak up if they keep going about it or if they assume that everyone playing is male. Finally, at the end of a game, he's say something like, "Let's never play with that person again." One nice thing about League of Legends is that you can add random players to your group to fill it out (most games are 3x3 or 5x5) and you can add people to your ignore list to lessen the chances that you'll ever have to play with them again.
I have so much more I want to write about League of Legends, but I wanted to start here. Here are some things my friend does that makes it easier and more comfortable for me to play and I'm digging the hell out of it. I think these things help all players, not just women, so keep that in mind too. Just because a super macho style of play was the assumed default for a long time doesn't mean it has to stay that way.