A Rose by any Other Name
---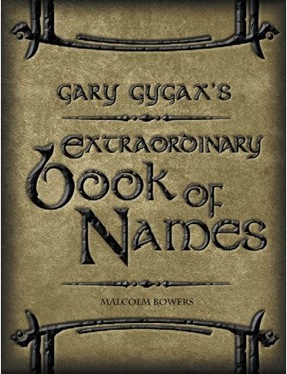 Figuring out character names is really hard for me. The problem is entirely within my own head too, which makes it even more difficult. Somehow, when I was a child, I got this idea that the name needs to mean something. Not the sound of the name or how it rolls off the tongue, but the names themselves. When I would try to write fiction as a teenager, I would sit there with baby book in hand and..still come up with nothing. First, I would page through the book, trying to find a name with a meaning the conveyed some extra understanding of the character, a bit like an artist who puts little hints about their work in the background. I would then try to randomly pick a name, but I was never really happy with the outcome. Eventually, I would just give up on the act of writing itself, frustrated that I couldn't even do something as easy as name a character.
Even then, this importance I attached to names seemed silly, but I was stuck. Fast forward about 20 years and the problem remains. Not only that, but now I get to name even more characters. So, I've come up with some coping mechanisms.
Do the rest of the planning first. Sometimes as you plan, the name will come to you. This is how I came up with C.C. Clementine and her brother Darius.
Steal names from other places. The ruling noble, Sirius Darkmagic, was named for Sirius Black. He is a great-great uncle of my first character, Sarah.
Name them for what they do. I was having a hard time thinking of a name for Sirius' wife. Then I decided she had the old blood of Arcadia in her veins and often sang songs of the fabled land. It may be silly, but naming her Melody helped reinforce that connection. Similarly, two Dragonborn blacksmiths became Hammar and Anvil.
Be random. Not every name needs to mean something.
While it's not a perfect fix, these guidelines help me a lot. Sure, sometimes I'll pick a really stupid name and break the suspension at the table. But most of the time, my players are more than happy to just roll with it.