Prismatic Art Collection Launches
---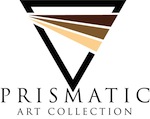 Prismatic Art Collection is a free library of art representing heroes of all backgrounds. In geek culture, there are plenty of Lukes, but not enough Landos or Leias. We want to change that. We're raising funds to hire a diverse group of artists to create fantasy art depicting heroes of all backgrounds.
Now that we've launched, I want to share some of the portfolio artwork I've received from some of the artists. I have to say, getting lots of art in my inbox is one of the nice benefits of this project and definitely propels me forward. The artists are just as excited, if not more so, than I am. The project just launched yesterday, and we're above $1,000 and 20% funded already, but we could use your help. Help can come in a number of forms beyond money. Have an artist whose fantasy art you love? Send us a recommendation to prismatic_art@sarahdarkmagic.com. Spread the word about the project. Provide moral support to Daniel, the artists, and myself. Have fun dreaming up characters and scenarios. In the meantime, enjoy learning more about some of the artists.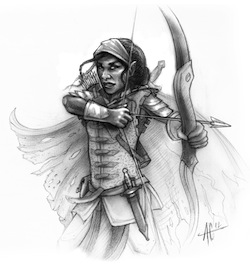 Archer by Amy Houser

Amy Houser
Amy Houser is an illustrator and toy designer who has created for such companies as Disney, Mattel, Hasbro, Evil Hat Productions, Penny Dreadful Productions, and more. Her illustrations have been seen on Tor.com and in such games as Do: Pilgrims of the Flying Temple, Suzerain, and the Dresden Files RPG. She sleeps little, drinks too much coffee, and enjoys her rare free time with her husband in their lovely, occasionally-underwater Victorian outside of Philadelphia, Pa.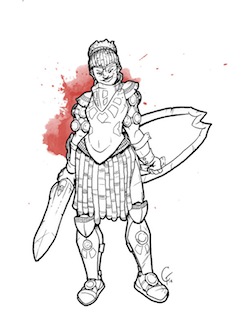 Romwana by Crystal Frasier

Crystal Frasier
Born with the mark of the dragon, Crystal Frasier has spent a lifetime battling shadow warriors and seeking her missing twin brother. In her mean time, she writes, designs, and illustrates for the downtrodden. Her illustrations have appeared in Core Mechanic's Open Game Table, Palladium Book's The Rifter, and Open Design's Kobold Quarterly, as well as Paizo's line of Pathfinder Paper Minatures.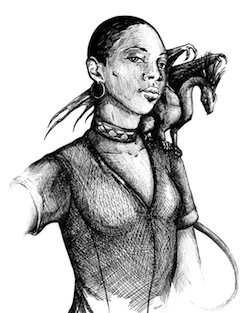 Image by Grace Palmer.

Grace Palmer
Originally from West Virginia, Grace D. Palmer now lives in southern Wisconsin, within shouting distance of Lake Michigan. She is a full-time freelance writer and illustrator with work in a number of RPGs, including Hellas: Worlds of Sun and Stone and Brass & Steel. Her influences include manuscript illumination, Art Nouveau and the German Renaissance. Other passions include sewing, kitchen alchemy and small furry rodents.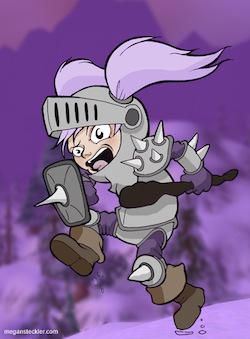 Gnome by Megan Steckler

Megan Steckler
Megan is a 30-something cartoonist and illustrator who loves video games, webcomics, and everything geeky. Her work has been featured by organizations such as Blizzard Entertainment, The MMO Report on G4tv.com, Wizards of the Coast, NERO (New England Roleplaying Organization), and various children's picture books. She has a degree in 2D animation and has interned for Zoom Cartoons Entertainment in Los Angeles, and was a summer cartooning instructor for Montecito Fine Arts School in Arcadia. She is happily married to her best friend Glynn, a fellow geek and LEGO aficionado.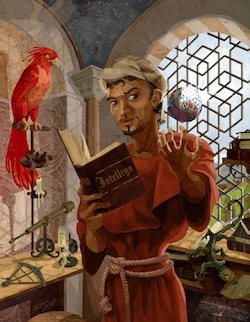 Andalusian Magus from the Ars Magica supplement Realms of Power: Magic from Atlas Games by Robert Scott

Robert Scott
Robert Scott is an illustrator, a graphic designer, a web developer, a teacher and an internet marketer. He is a font nerd, a gamer, a roleplayer, a comic book geek. He is a graduate of Parsons School of Design and of the illustration masters program at the Fashion Institute of Technology. The Metropolis is his muse.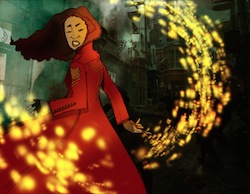 Zora by Sarah Carney.

Sarah Carney
Sarah Carney draws people. She's been drawing since she was very young, and always her favorite subjects were the people and animals around her and in her imagination. She found role-playing in high school and branched out from reading fantasy and sci-fi to participating in both online and table-top RPGs casting herself and her drawings as cheeky bards, pompous warlords, and by-the-book Aurors. Her artistic style is organic, alive and always expressive.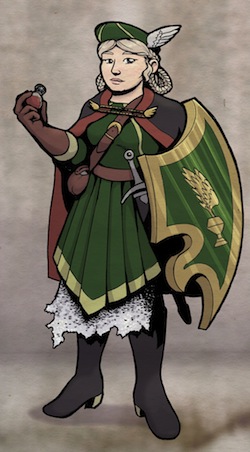 Ludo by Susan Knowles

Susan Knowles
Sooz is some white cislady that likes doing comics and illustrations
that explore some of the less-covered cultural areas of fantasy. She
also likes dogs. She does two webcomics: Reliquary
(http://www.readreliquary.com/) and Patchwork and Lace
(http://www.patchworkandlace.com/)
This is just a sampling of some of the artists we have for the project. Please checkout our Kickstarter page and our Google+ Page for even more information. We also have a twitter account, @prismaticart.