More Like This Please: DMs Guild Titles - Part 2
---
On April 27th, OneBookShelf, in conjunction with Wizards of the Coast, Fantasy Grounds, and White Wolf, announced a Play It Forward Event, running from May 4th (Star Wars Day) until May 17th. During the event, community-created products on those companies will forgo their royalties on products sold on DMs Guild and Story Vault and instead, the creators of the content will get 100% of all revenue. This is intended to help the creators, many of who are struggling due to Covid-19.
In addition to this change of revenue sharing, the sites will be having a 20% sale on titles at least 30 days old and temporarily suspending the affiliate program.
Perhaps you, like me, are wondering about some titles to invest in and explore during this event. I did some exploring and would like to recommend the following:
Wanted: Dead or Alive - A Collection of Dastardly Criminals for Fifth Edition Dungeons & Dragons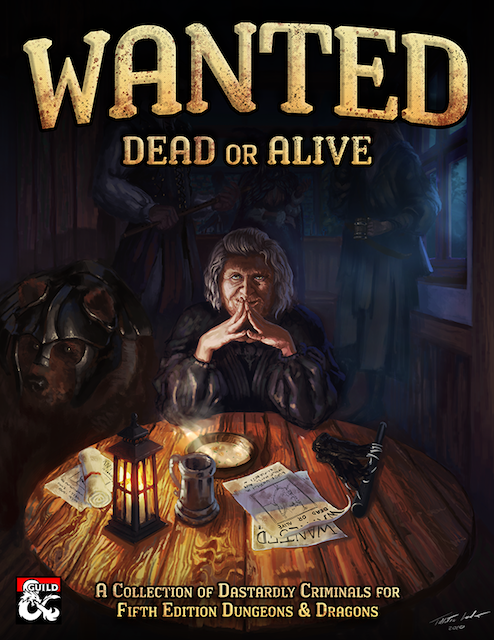 Wanted: Dead or Alive is a book of NPCs, presented as a series of wanted posters. In addition to the poster, we get some background of each character including their "crimes" and background on their life, special items they may have, plot hooks, tactics, and a stat block. The book includes 18 characters. There are content warnings where appropriate. In addition, each character has the name of its author, helping readers to track down other works written by their favorites.
To purchase: DMs Guild affiliate non-affiliate
The Princess Project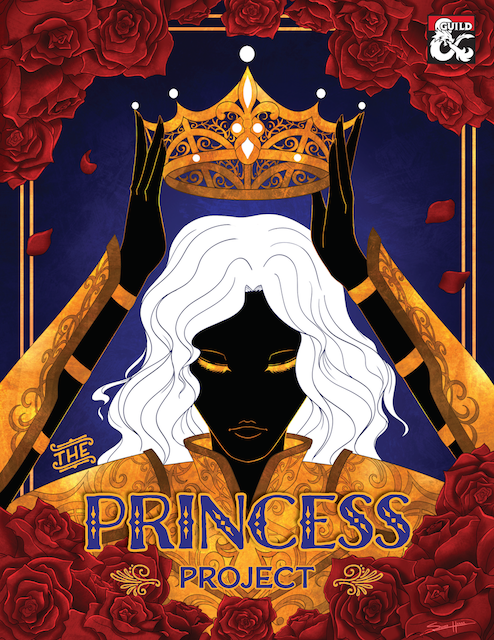 The Princess Project is an anthology of adventures. Each focuses on fairy tale and mythological princesses, aiming and subverting tropes and the patriarchy. The title includes magic items, spells, and more.
I particularly enjoyed "Tying the Knot," especially the list of items that need to be collected before the wedding as well as the locations. I may steal some of them for my own games as well.
In addition to the adventures, there are several random tables in the appendix, including trinkets and wild magic, as well as themed items and spells.
To purchase: DMs Guild affiliate non-affiliate
i've been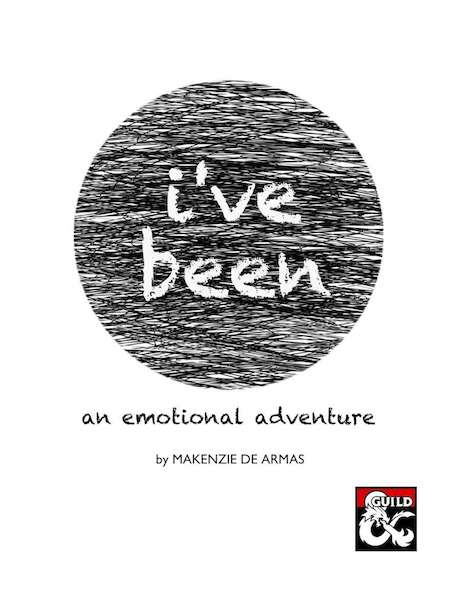 i've been is an adventure for four 3rd-level characters that explores themes around mental health, particularly "depression, self-loathing, and isolation." As a person who has faced depression and anxiety and has had a number of friends and others in my life who have done the same, I super appreciate this adventure. In particular, I liked the metaphor for what it's like for some to have depression and similar. Like a number of the titles I'm featuring, creating this module helps the designer (and also potentially us) to explore these issues. At the end there are resources for safety tools to use if you decide to run the adventure as well as a number of crisis lines for the US.
To purchase: DMs Guild affiliate non-affiliate
College of Acapella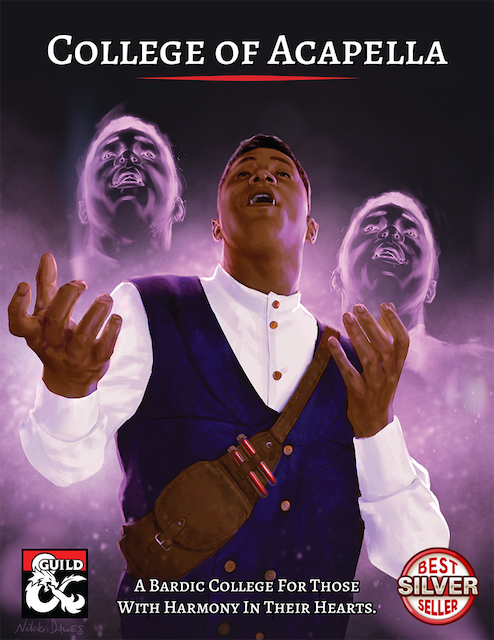 College of Acapella contains player options for bards including a bard college along with some spells and feats. In particular, I love the concept of the chorus of harmony, which gives your character a number of duplicates (allowing you to be a one-person acapella group!).
To purchase: DMs Guild affiliate non-affiliate