Homemade Dungeon Tiles
---
I really like tiles. They let me create encounter maps in a modular setting and make things up on the fly. While I like the ones created by Wizards of the Coast, I find that you often need multiple sets and that can get expensive over time. Besides, I really like the arts and crafts time I get to spend when I make my own.
Supplies:
* Foam sheets - I got mine at Ben Franklins. They are 9x12 and are available in a number of different colors.
* Markers - I used Sharpie brand permanent markers.
* Clear contact paper
* A ruler - It can double as a straight edge for drawing the lines.
* Card stock - Use it to create removable terrain features.
* Adhesive tack - Use it to "pin" down the tiles.
Assembly:
1. Draw grid on the foam. Permanent markers work pretty well, just don't push down too hard.
2. Cover the tiles with clear contact paper.
3. If you want to make the rooms, doors, and other items to be permanent, draw them out now with permanent marker. Mistakes can be removed by wiping the tiles with a dry paper towel or cloth. Some marks can be removed the next day with rubbing alcohol.
4. Place the tiles down on the surface. You can use adhesive tack to help keep them in place. In my case, I like putting them down on a battle mat to make lining them up easier and, in cases of town settings, the rest of the encounter area is already set up. In addition to the tiles, you can make encounter features out of card stock, such as crates, trees, and beds.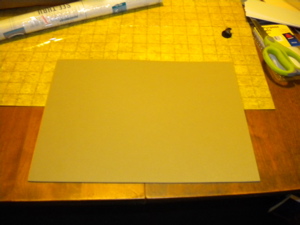 Blank foam sheet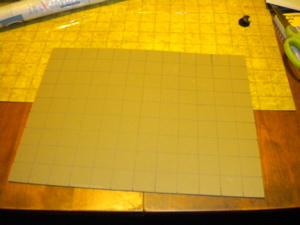 Foam Sheet with Grid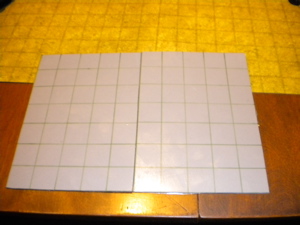 Laminated tiles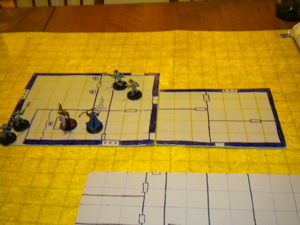 Example estate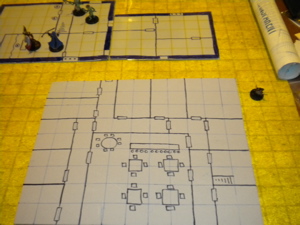 Example inn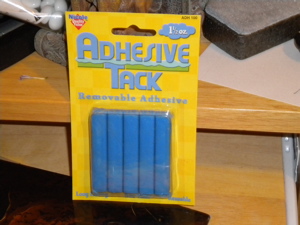 Adhesive tack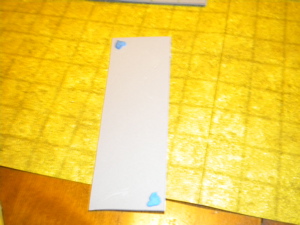 Apply tack to back of tile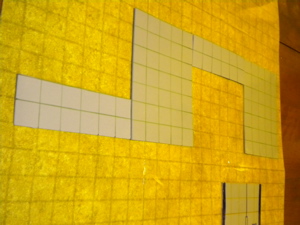 Example dungeon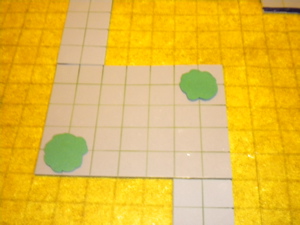 Example courtyard with trees