Frustrations
---
Sometimes I feel like I'm in an episode of Medium. For those who have never heard of it, Medium was a tv show that centered around Allison DuBois and all the wonderful things she could do, primarily solve crimes through a supernatural connection to the dead. This happened to hit two of my favorite genres, the supernatural and mysteries, so I often watched and enjoyed it.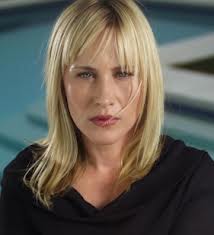 However, after the first season, something really started to annoy me. Even though she had solved dozens of cases by this point, the other people in her life, especially her boss, kept starting out from a position of not believing her. They would say things along the lines of, "Look, Allison, sometimes a dream is just a dream" leaving unsaid that the last 10 times they said it, said dream was anything but "just a dream."
Sometimes I feel the same way when it comes to talking about gender, sexism, and misogyny. I point out something that I see as sexist and/or misogynistic. People, often while claiming to be on my "side" or knowing that I've had some valid points in the past, will say, "I remain unconvinced." The counter arguments often raised will be steeped in the same sexism and/or misogyny. I'll point it out, sometimes in an aggressive way but often similar to the rest of the conversation, generally in a neutral but not "nice" way. They'll get defensive and/or angry, often out of fear that what I'm saying could be true or could be accepted by others to be true and they might be called "sexist." Eventually someone with more personal capital with the individual talks to them or they have time to think and they can see my perspective (even if they don't agree with it) and we continue on.
While there is some progress in these interactions, there are two issues I'd like to discuss. First, the amount of progress is small compared to the harm caused by these conversations. I'm not talking about the harm caused to the people who are feel uncomfortable because they are being asked to reexamine their world view, what they consider to be valid critiques and the like. I don't think there's a way out of that discomfort since we're talking about a reevaluation of one's identity much of the time. Rather, the lashing out that happens as a result of that discomfort is downright damaging and abusive and it silences the voices we need in order to enact the change.
Allies can cause way more damage than the strangers. The default questioning has serious issues and it's a hard topic to discuss because the knee-jerk response is, "Well, then you just don't want anyone to question you," which is nonsense. The hardline questioning of feminists or anyone working in a social justice topic is, itself, an issue. We know that many of our current points of view are tainted by a world that held up gender inequality and gender essentialism as good things. We should not accept those things at face value until proven otherwise. Not only does this way of processing arguments have an issue that only one world view would then be considered "true" and all others "false," it gives too much weight to those arguments we know might be problematic and should be re-examined. Plato's Theory of Forms isn't going to help us understand each other here.
Another thing that bothers me sometimes is I've seen way too many people who admit they don't know much about feminism or the like or what it must be like to live as a woman in this society tell women how to get things done. Usually the ways they tell people how to do it are generic cliches of social mores, the same things, that if they did work, should have gotten us out of this mess by now. When I was discussing this with a friend recently, she had some insight that feels like a good analogy for how I feel with this happens. She was discussing someone in her game who told her how to play her character.
I actually had an incident last night. Was playing new D&D (yay) and other player had a new character. I'm playing a Sneaky Rogue with a Criminal "Hired Killer" background that is true neutral. We'd just met on the street during a skirmish and I offered to sell some of the equipment we'd taken from the bodies. I sold the stuff and went to the inn where his character was staying. He said, "Hello friend!" when I walked in, and I dropped off his share of the profits and left. He said, "You're making your character act like a dick. You've got a Charisma of 15, you should have played it more friendly." I said, "Listen, It's my character, I'm playing her as I see fit." He responded with, "I wouldn't play a Charisma 15 like that." So, I had to do that 'girlsplaining', like I haven't been RPing for over 20 years. "She's just met your character, she doesn't know him from Adam. Friendship is very important to her, and you just out of the blue called her friend after barely passing a few words of conversation previously. Besides, when she walked in, a couple of people recognized her and ran out of the room. She has no reason to have conversation with you, she's gone out of her way to deliver you the profits when she could have just kept them, and she's getting the hell out of dodge before those other people jump her." - TheStormCellar
From my point of view, this encapsulated exactly how I feel so much of the time. Clearly one of the issues here is a differing interpretation of what Charisma 15 means in terms of a character. Does it mean the character always needs to "be nice?" Or does it instead point to some leadership or social aspect, like the ability to keep tenuous alliances or read a room? TheStormCellar provides a valid read of the situation and her play of her character makes sense. The guy, on the other hand, made some common assumptions that he shouldn't have. They make sense, but, in the end, he should learn to ask questions rather than tell others how to play their character.
Look, I've been a girl and woman all of my life. I've loved traditionally masculine-coded hobbies for all of that time too, sports, gaming, math, etc. Most of my life has been spent in coed groups and many times, those groups have been overwhelmingly boys and/or men. I may have perspectives and experiences about how to convince those groups about my inherent worth as a human being that people who've never had those experiences don't know about. I may have perspective that shows me that "being nice" and "not rocking the boat" is not a path that leads to me being recognized as an equal. Like the male player in this story, your expectations for how a person with a particular attribute should act may be biased and based on tropes, not anything to do with that character. Please stop trying to play someone else's character.
Instead, if I or any other woman, feminist, etc, do something that makes you feel uncomfortable, step back and think about why it is exactly that you are uncomfortable. Talk to someone you trust. Consider if you would have the same reaction if the person wasn't a woman or didn't identify as feminist. Read the actual words said and try to divorce them from your reaction to them. Are you projecting on them? For instance, a recent study showed a bias in the types of words used in performance reviews of women in tech. Women were more likely to be called abrasive and to be criticized in general (regardless of the gender of the manager). If you're already accusing them of being more loyal to feminism than your friendship or anything like that, you cannot have that conversation with them.
Also consider if you are trying to use your friendship with them in an attempt to soothe your discomfort at the expense of their own. Don't talk about being on the same side or make assumptions about their goals. This is a common behavior that leverages the messages women receive throughout their life that they should "be nice." Sometimes people who might have the same overall objectives may disagree about how to accomplish them. If we are in a gender equal society, their method of obtaining them may be just as valid as your own. The appeal to common purpose with the assumption that your way is the right way can be problematic.
If, after some time, you still feel like you want to discuss this, focus on how the actions made you feel rather than telling the other person how they should act. Think about this in game. When someone tells me to move to x area or to do y thing without any more information, I bristle and feel like I'm being bossed around and/or used. When someone says, "Hey, I have an idea. If you do x, we can create y situation," I feel like an equal and a participant in what gets created.
Addressing gender issues in society and gaming is a long, complicated process. It's going to cause discomfort because the root cause of many of the issues is the latent sexism and misogyny that exists in society. It requires everyone, regardless of their gender, to keep reevaluating how, why, and what they do. We've made a lot of progress thus far, but one of the hurdles I see now is that we need to stop acting like Allison's boss and quit with the kneejerk questioning of feminism in a way that is disproportionate to the way we question other things. We also need to look at our critiques of cultural critics like Anita Sarkeesian and see if perhaps we're really just reiterating anti-feminist rhetoric instead of engaging with her ideas.
By the way, I love this recent article by Doctor Nerdlove, "Yo, Is This Sexist?" – A Conversation About Feminism and Sexism. He does an excellent line-by-line breakdown of common arguments presented by people about sexism, misogyny, and feminism and shows the issues inherent in the arguments.