Conquering Corsairs: Celebrate Talk Like A Pirate Day with Art
---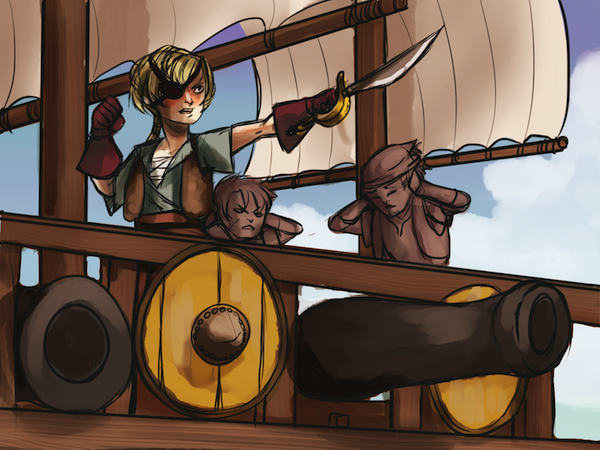 In the most recent Prismatic Art update, we mentioned that Cheeky Mountain Parrot Games and Kaitlynn Peavler donated the art created for Conquering Corsairs to the Prismatic Art Collection. Today I've uploaded the last batch of the 48 images. Here's a gallery with them all.
The original images can all be found on the Prismatic Art Collection website, many with the original PSD files. In addition, they can be found on G+, Flickr, and Pinterest.
More information about the game can be found on the Conquering Corsairs website. Additional art by the talented Kaitlynn Peavler can be found on her deviantArt page.
"Master Gunner" © 2013 Kaitlynn Peavler and Cheeky Mountain Parrot Games, created for Conquering Corsairs, used under a Creative Commons Attribution-ShareAlike license: http://creativecommons.org/licenses/by-sa/3.0/