Blogs I Love: newbie dm
---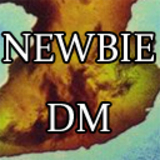 The Newbie DM blog has a lot of great information, some of which I've pointed out in previous posts. The man behind the blog is also quite active on twitter, @newbiedm.
A number of other sites have picked up on the awesomeness that is his blog. Wired's GeekDad blog included this blog on its list of the five great RPG blogs. His post about creating custom tokens was republished in OPEN GAME TABLE: The Anthology of Roleplaying Game Blogs, Volume 1.
Some Recent Posts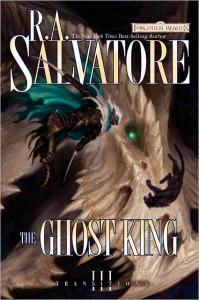 The Ghost King by R.A. Salvatore
Current Contest
As a bonus, newbiedm.com is running a contest for a signed copy of "The Ghost King" by R.A. Salvatore. He is looking for readers to email him with their best hand-drawn sketch of Drizzt and his black panther Guenhwyvar. Microsoft Paint is also fine, but if it looks like a 3D render or something similar, it will be disqualified. The person who draws his favorite sketch will win the book. He is encouraging everyone, regardless of skill, to enter. The contest ends Friday, November 6th at 11:59 PM Eastern time and all entries may be posted on his site.
EDIT: I forgot to mention that he also started a great new DMs group on the Wizard's Community Site.