Blogs I love: Chatty DM
---

Musings of the Chatty DM is a blog written by Philippe-Antoine Ménard, an extroverted gamer geek with over 25 years of game master experience. He aims to capture that feeling many get when they enter their favorite gaming shop and are enveloped by conversations from people who love to talk about the games they are in and the ones they wish they were in. He is doing a lot of cool stuff and I enjoy reading his posts on his blog and on Twitter. In addition, I can't wait to hear more about a number of new projects he has in the works. If you need further endorsement, Wil Wheaton recently gave him a big thumbs up on Twitter.
@wilw: @ChattyDM Have I told you how much I love your blog? If I haven't: I love your blog.
Some Recent Posts
Additional Writing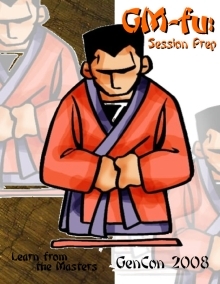 GM-fu: Session Prep
In addition to the great advice on his blog, you can get even more great advice from this free booklet.
Successful session planning requires inspiration and execution. We will help with both! Learn how to foster ideas, mine tropes from TV and movies, and tailor content to your players with this workbook from the GenCon 2008 workshop. We will also explain how to take those concepts and compose your session notes by creating a development cycle and packing your notes with the essential elements.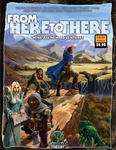 From Here to There: A Collection of Nine Traveling Adventures
From Here to There. Because no PC should ever relax.
Published by Goodman Games, this collection is aimed at giving game masters encounters to throw at the party during their travel to or from other locations, such as dungeons. They are meant to be challenging for parties while not taking away from the overall campaign.