The Autopsy Scene (Captain Marvel Spoilers)
---
Just to be clear, I'll be talking about some spoilers for the Captain Marvel movie as well as topics of dehumanization and the overemphasis on genitals.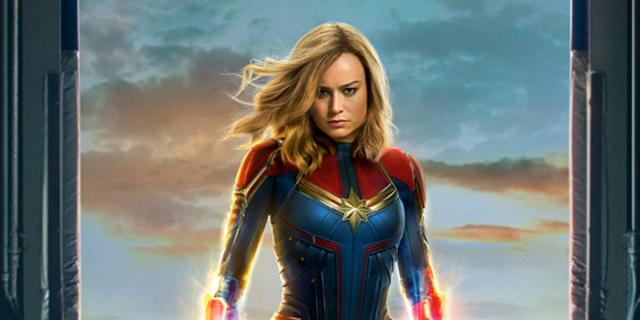 This past Sunday, I was fortunate enough to go and see Captain Marvel in the theater. I think it's the first movie I've been able to see opening weekend since my child was born. And there was a lot that I loved about the movie.
I had tried to keep reading about spoilers to a minimum before seeing it, but there was one scene I knew was present in the movie. Because the person didn't want to get too specific about it, I knew that someone at some point "peeked" at someone's genitals. That general information and an understanding of how upsetting that can be to some, especially given the history of treatment of trans folks, was about all I knew going in.
For those who haven't seen the movie, and yes, let me remind again, spoiler alert, some folks learn for the first time about the existence of extraterrestrials, notably Fury. He learns this after a Skrull who had been impersonating his partner is killed and reverts form. We see him and his boss in the autopsy room discussing this new information and Fury at one point lifts the sheet to not only look at the alien's genital area (or at least assumed to be the genital area) but to share with his boss the looking at that area.
Most people have reported that at this point the audience laughs.
Ouch.
Part of the issue is that for many trans folks, this is pretty much a nightmare. People's emphasis and curiosity about "plumbing" cause many, many issues. And hearing people laugh at this makes it hurt even more. I want to say that the upset and pain experienced from that scene is valid and real.
I also want to talk about something I saw that I haven't heard discussed (although I admit to not looking too hard to see if anyone had.) I bring it up because I think it underscores how "dehumanizing" the lifting of the cover was. (Yes, I'm also at a loss for the correct terms to use for this since technically the Skrull aren't humans.)
At the moment Fury lifts the cover, we do not yet know that his boss is actually a Skrull in disguise. When we react to that scene the first time, we do so believing that this is about two humans checking out a dead alien's "junk."
However, it is soon revealed to us that what we thought we saw isn't reality since as soon as Fury leaves the room, we find out the boss isn't human after all. We know this because he begins to mourn the fallen alien. Not only does this rehumanize the dead Skrull but allows us to find out that the boss is an imposter as well.
This stood out to me in the theater because it undercut whatever had been built up in the "bonding" moment. It's something that happens to us any day, no? You go around with this assumption that you can guess or assume a lot about another person and then you find out that your assumptions are not only wrong but inconsiderate and callous. And it's not just the bad guys that do it but our heroes as well.
We just watched someone have to "be polite" in an incredibly traumatic and hurtful situation and the film didn't even clue us in before it happened, and thus, we have to live with our individual and collective actions to it.
At least that's what I took away from it. It clearly still centers on cis folks and it seems fundamentally unfair that a film that attempts to be conscious of the effects and history of gender didn't take more care with this. But if it's going to do that anyway, hopefully some folks can take from it an important lesson.