Killed by a House Cat
---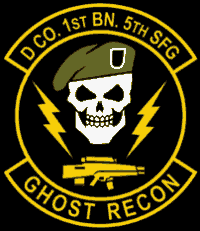 I've noted my dislike of fragile player characters before. For me, I just don't have the time and patience to get that level of system mastery. Overall, I'm personally much more interested in learning how to develop an interesting story. However, I know lots of people out there love them. In episode 5 of the Girl on Guy podcast by Aisha Tyler, Zachary Levi (of Chuck fame) gives one of the best explanations of what he loves about them. The conversation starts at around the 54 minute mark. He really misses Ghost Recon because the fragility of the character (one shot could kill you) forced you to depend on your teammates and work on strategy. His description of his first time playing Ghost Recon is really awesome.
Now I admit, I think he's right. When characters don't die easily and when they don't have to go beyond themselves to get things done, it's hard to get the players to do anything other than fight. When they do fight, it's generally in an overly bold manner. In D&D, unless the entire party is built around stealthy characters, this usually means the fighter kicks open the door and someone says something along the lines of "Let's do this." Now, this can be a lot of fun, but after game 10 of the same style I know I'm left craving something a little more.
I don't think you need to weaken the characters to change this. One reason why weakened characters push people towards strategic play is because there is a consequence to the bold style of play. It's likely to get your character killed. But we could provide other consequences instead, hopefully aligned to the sensibilities and goals of the players and their characters.
That's the hard part though. While, weakened characters work across games, genres, and settings, rewards for thoughtful play vary wildly, require player buy-in, and rely on GM skill. How do provide these consequences without creating a railroad or making them too arbitrary? How do you get player buy in? How do you get new players into the game without making them feel like sidekicks or n00bs? Lots of games have their own solutions for these and related questions, everything from cooperative world building before or during the game like Dresden Files to the beliefs system in Burning Wheel. It's this area of game design and play that has my attention right now. I don't have any answers yet, just questions.
Trackback URL for this post:
http://www.sarahdarkmagic.com/trackback/1111