Sarah Darkmagic's blog
---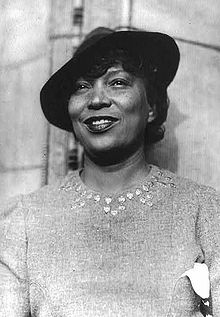 Zora Neale Hurston: from WikipediaDuring my freshman year of college, I was fortunate enough to take a two-course class called Humanities. That class introduced me to an author that left a profound impact on me, Zora Neale Hurston. I had grown up in a working class household, my father worked at a junk yard, my mother at factories or, later, in the local school kitchen. I grew up surrounded by books but most of those books could have been placed in a fantasy world for all I knew; they rarely showed life from the point of view of me or my extended family.
Then came Their Eyes Were Watching God. In some ways, it too felt like I had stepped through a looking glass. While my family had visited Florida once when I was younger, I didn't have enough experience with the place to know the wisdom that those in the book had, the innate connection with the land. I had never considered what would happen to a cemetery in the event of a flood. Additionally, while I grew up in an agricultural area and each fall brought migrant workers, I still felt removed from that world. We merely passed each other in the small local grocery store.
Thus, unlike most books I had read until this point, it had the delicious mixture of the familiar and the fantastical, of people I could identify with in a land that seemed so different from where I lived in New York. As I learned more about the author, I started to understand why I loved the novel so much. Her books were an unapologetic presentation of the world she grew up in, one in which women are sexual beings, where people are a mixture of the rational and the spiritual, where love is not always the safe option but its pursuit can lead to adventure.
While Their Eyes Were Watching God is her best known work, Zora Neale Hurston was also a folklorist and anthropologist. She traveled extensively throughout the Caribbean and the American South and immersed herself in the local cultures and traditions of the places she visited. The stories she learned there lead to other works such as Mules and Men and Tell My Horse, both of which capture the stories and practices of the subjects. In Mules and Men, the stories are recorded in the words of the people telling them, but she also records how she got the stories, the little bits of everyday life. Tell My Horse explores Jamaica and Haiti, in particular the practice of Voodoo, but also touches on botany, sociology, anthropology, geology and politics. Many of the reviews note that this is a non-fiction book that reads like a novel, a nod to Hurston's incredible abilities as a storyteller.
Her books would be a great addition to an updated and expanded Appendix N and reading them helps provide another perspective on an aspect of world history that is too often told as if it is alien or exotic or with characters that are overly simplified. Additionally, Hurston would make a great character to add to many games that take place during the 1920s to 1950s. While she faded into obscurity by the time she died, she was a well-known author and she attended Howard University and Columbia University.
Interested in more black history? Quinn Murphy is posting and collecting great content on his website Thought Crime Games. Please consider taking part of his challenge.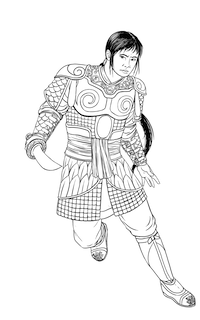 © 2012 Grace D. PalmerIn my last post, Exploring Women's Power, I gave a list of common restrictions on women during the medieval European time period and ended with the following:
So, that's the power structure you find yourself in if you are born a woman. While some women, particularly those of noble birth, can break those rules, for the vast majority of women, that wasn't really an option. And remember, you're still a person with basic needs and desires, such as food, water, shelter, sex, etc.

So, if you were a woman with those restrictions, how would you navigate society, providing for your own future and, perhaps if you have them, for your children?
The framing of the question is my first suggestion for how to deal with sex and gender in a more inclusive way in gaming books. I realize that D&D traces its roots to war gaming and in those games, it's common to provide modifiers to an entire class of people, such as all Greeks or all musketeers, based on commonalities within that group. This is common in other games as well, such as the Civilization franchise. For instance, in Civ, I often played the English because the benefits that country received fit well with my game play style and what I wanted out of the game.
But the thing with those games is that we are rarely playing an individual and are instead acting in a removed role, often from an almost god-like vantage point. These sorts of decisions make much more sense when we're dealing with a 10,000 foot viewpoint because fine details and differences are meant to be excluded because they are unimportant for the simulation we are doing.
However, when we move to a level of the individual, as we often do in games like D&D, this perspective can become stifling. We are often the protagonists of our stories, and those sorts of characters are usually most interesting because they struggle against or break away from the norms of their society. Bilbo and Frodo both go on adventures, something that is fairly scandalous for a hobbit to do. Part of what sets Drizzt apart is that he is male and that he was not sacrificed as a child, although tradition dictated he should have been.
In fact, we often strive to ignore these dictates, often through providing additional rules, classes, races, etc. Additionally, usually male norms of behavior for the time period are completely left off the table. Getting married and raising children was often considered a duty for both men and women. Likewise, I hope you don't start your adventuring campaign during harvest as every hand was needed to stave off starvation. In our works, somehow farm hands not only get swords but magically have the training to wield them.
With all that in mind, here's what I would suggest as a starting point.
Separate sex from gender
While some consider this a relatively modern thought, throughout history, there have been examples of societies offering the ability for people born of one sex to take on the trappings traditional for someone born of another. Shield maidens are a common fantasy example of this, women who act like men often at the cost of never having sex or experiencing motherhood and sworn virgins are a real world example. We can also find examples of this in How We Came to Live Here.
As studies of sex and gender have started to examine trends across cultures, we've found that many things people in the US or maybe even Europe thought were tied to one sex or gender doesn't universally apply across the globe. It appears that culture has a strong ability to determine how we act, what we're good at, and how we think. Furthermore, the differences within a sex are far greater than those between them.
Finally, as much as we like to think of sex as binary, the biology is way more complicated than that. While we think of testosterone as being a male hormone and estrogen as being female, both are present in just about everyone and hormone imbalance is a common condition. Furthermore, we have people who are XXY and some who are XY but their bodies lack the ability to process the male hormones to create male sexual features. Attempting to simplify the world into one with binary sex erases these people from existence.
Given these, I would like to suggest to game designers that they separate out sex from gender. When creating the game or the game world, be conscious of which elements would be biologically based and which would be the result of gender and gender roles in society. We don't have a great vocabulary for making the two distinct in the work itself, but if designers and developers learned to distinguish between the two, that would be a nice move, in my opinion.
For Sentient Races, Make Sex-Based Mechanics Rare
It's hard to find sex-based traits that are universal and, even with the ones that seem to be tied to sex, the differences within the group are often far greater than the differences between groups. Any limits imposed by sex will, as a result, seem arbitrary, something even Gygax pointed out when they removed sex-based ability caps.
So, when should they vary? We can all point to a number of animal species where there is obvious and clear dimorphism between males and females. Perhaps the males have horns or bright, showy colors. Carefully consider which of these differences you add to the game and, if you include any significant number of them, look at them as a whole to see if you are biasing them towards one sex over the other. For instance, if you are creating a game where the object is to go into dungeons and steal treasure from monsters, and the majority of your sex-based mechanics make it easier males to accomplish that goal, then I might suggest adding some mechanics so that female members would be better at it too.
Furthermore, by moving most of the differences from sex to gender, and having gender tied to culture, that makes sexism and gender stereotypes something characters can fight against if they wish.
Vary Your Cultures
Once we move most of the differences to gender rather than sex, it becomes easier to create an inclusive game world that supports the telling of many different types of stories. What if in culture X, the most famous military victory was won by a group of women defending their homes? How would that effect the culture as a large? Would children grow up studying the tactics used? Would there be statues and paintings of those women everywhere? What if the culture thought that only women had the patience to master math and science?
By the way, these different cultures don't have to be their own nationalities or tribes. Even within a larger group, there are often sub groups and people are often members of multiple subgroups at once. So a character's race, religion, class background, birthplace, and gender could all combine to make them unique and give them a unique set of tensions to work through (In the real world, this is part of intersectionality). What happens when someone who comes from a poor background where people use everything they can from an animal finds himself called to a religion that forbids using certain parts of the animal?
Recruit a Diverse Crew
When creating a fantasy game setting, look at the world as a whole and see that there are areas likely to be interesting to your different groups your fan community. I'd even suggest making a point of inviting and hiring people from those various groups to create parts of the world with you. No one of us can understand every perspective in the world, and hiring people from diverse perspectives helps us find our own blindspots and makes it easier to connect to those various groups. For instance, David Gaider has an excellent blog post about how a diversity of perspectives helped make Dragon Age better.
Playtest with Female Characters
As much as you can, try to get people to playtest the game with female characters. It can be hard on a read through sometimes, to find the issues that might discriminate against female characters in the game world, especially when the bias might come from an interaction between your work and the biases of your community. If much of the game text always mentions a female character's looks, that might be more obvious if you are reading it from the point of view of someone playing a female character.
What are the Male Gender Roles
If you are going to spell out female gender roles, make sure you put out there the male ones too. What are the men in society working against? Is it a belief that they have no intrinsic value? Are they taught to suppress their own desires because they must not only produce children but also provide for them and their mother(s)?
Remember, At the End of the Day, People Still Got Stuff Done
If I could leave you with only one thing to consider, it would be this. At the end of the day, women still had to get food in their stomachs, they still need some form of clothing and shelter, and, often, needed to get their sexual needs met. This is true regardless of gender. So regardless of the restrictions society attempted to place on them and their ability to do these things, those things still happened. How do they happen in your game world? Or, did you create the magical world where people never jaywalk or litter and no one tries to sneak out an extra slice of cake?
(By the way, this doesn't even begin to touch other areas such as LGBTQ.)
Image: "Fighter" © 2012 Grace D. Palmer for the Prismatic Art Collection, used under a Creative Commons Attribution-ShareAlike license: creativecommons.org/licenses/by-sa/3.0/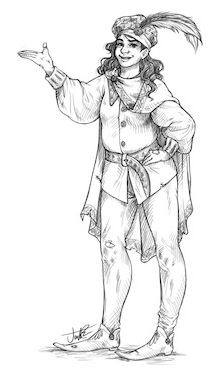 "Gonteut"; © 2012 Jenna Fowler, used under a Creative Commons Attribution-ShareAlike license/3.0/Recently, Amanda Valentine wrote a great post on her site about why story matters. In it she says, "Story matters, on a fundamental level. Fiction reveals reality and can, in turn, change it." This sentiment has been something that's been on my mind for a while now, and I think often gets lost in the discussions and critiques of story.
One of the issues I often face in reading fantasy books or in playing a number of roleplaying games is that it feels obvious that people knowledgeable of women's history weren't involved in the creation, either as creators or as an expected target audience. I can sense this because the historical feminine perspective, and in particular, women's sources of power are often left out of the world, especially when it comes to mechanics.
I can already hear some of you saying, "Hey, just wait a minute. Women were oppressed in ye olden times. They didn't have any power. What's this you're trying to sell us now?" I can understand that sentiment, it's a common trap we can fall into when discussing systemic oppression. We have a tendency to view things in the binary, you either have power or you don't. Our stories often reinforce this since complex stories are much harder to tell and don't give us a clear message. However, this point of view also dehumanizes women in history, painting them as powerless victims while we know that this wasn't always the case.
So, I'd like to ask you to put on your game designer hats for a moment and explore the world of women. First, let's talk about world building. We know that in the US and Europe (and some other places besides) certain rules affected women. Let's call the the default story of the world.
Women are expected to submit and be subservient to men, especially in any area with a Christian tradition. This starts with them obeying their fathers and is expected to continue when they marry. This was meant to mirror the hierarchy in the church and there was a common belief that the two became one with marriage, with the husband at the head.
Women are not allowed to own property nor enter into contracts on their own. When their husband dies, if they have any property, they may get that dower, meant to sustain them in the event they outlived their husband, but the rest of the estate was portioned out by the husband.
Given that education was expensive, it was common to not educate girls to the same level as boys were educated and to restrict their education to subjects appropriate to their future lives as wives and mothers in the home. Many professions and guilds banned women members (although sometimes there were exceptions for women who worked under male relatives) and many universities would not accept women as students.
Children were the retirement plan for many. A relatively large family of both boys and girls meant the costs for care could be spread around and would increase the chances of having a child alive when it became harder to work. In parts of colonial America, children could be compelled by the court to pay for their parents' care.
Much of society is ruled by families, not nations. Being born or married into the right family can increase your prospects; the wrong one can lower your esteem.
Upward social mobility is limited, but families that lose esteem or gain enemies can fall fast.
So, that's the power structure you find yourself in if you are born a woman. While some women, particularly those of noble birth, can break those rules, for the vast majority of women, that wasn't really an option. And remember, you're still a person with basic needs and desires, such as food, water, shelter, sex, etc.
So, if you were a woman with those restrictions, how would you navigate society, providing for your own future and, perhaps if you have them, for your children?
De Facto Discrimination - Captain Marvel: Copyright 2012 Marvel Characters, Inc.
As I mentioned yesterday, the #1reasonwhy hashtag has been on my mind a lot. For those who don't know, on Monday, Luke Crane, a game designer and an employee at Kickstarter, asked why there weren't more women designers.
Why are there so few lady game creators?

— Luke Crane (@Burning_Luke) November 26, 2012
A number of us replied, with Filamena Young, a game designer and co-owner of Machine Age Productions, adding the now-famous hashtag to her response.
While a conversation about 'why so few women designers' was going on, I was taking my son to and back from the docs. #1reasonwhy

— filamena (@filamena) November 26, 2012
Most of us started using the hashtag and our circle of respondents grew. I haven't had time to sift through all the tweets, but I've heard others say that the number of participants numbered in the hundreds if not the thousands. That's some pretty important stuff.
What bothers me a bit is that the press stories often start with pointing out that Luke Crane asked the question. I'm not upset he asked it but it's not exactly news that he did. He and I have talked about this issue before and I know he's been in on other conversations about the same issue. All of the women who directly answered his question have talked, in public, about these issues before. We have multiple posts on Gaming as Women talking about these issues.
No, the real story here isn't that Luke asked the question. It's that Filamena's awesome hashtag gave us an easy way to unify our voices in a way that could not be diminished or ignored. It's that, even though Filamena Young, Meg Baker, Jessica Hammer, Elizabeth Sampat, Nora Last, myself, and others have answered this question and others like it many times, we answered it again. We answered even though answering takes time away from doing things like, say, designing games.
And, in answering, we were able to release a bit of the tension that eats away at us each time we have to suffer one of these injustices. The memories of some of being physically assaulted at a con. The fear that accompanies hearing a number of grown men who disagree with you about something talk about their heights and weights and saying it's too bad they won't be at the con they know you are attending. The knowledge that some people will refuse to give you an opportunity because they don't think it's fair that they might have to hire a woman, she might get pregnant after all.
For some, witnessing that tension release is uncomfortable. First, we often have a taboo against it. That's why we diminish it by calling it "bitching" or "whining." Also, seeing the pain and anguish caused by expressions of our privilege tends to make us uncomfortable. We want to defend ourselves, our actions. We are afraid of being considered less than human even as, through our actions, we had done just that to someone else.
However, sometimes this tension release is a necessary first step in the process of building a new community, a new us. We need to be able to acknowledge the problems without feeling like we are being blamed and without assigning blame to others. That's one of the great things about the #1reasonwhy hashtag. It doesn't attempt to assign blame. It just says, this, this is a reason why I don't do all the awesome stuff I know I'm capable of doing.
Now, it's time to do a post-mortem. It's time to look at the reasons people gave and find ways to address them. We've already started doing that. Pretty soon after the hashtag was created, the offers of mentorship came in. Mentors are a great first step and we can do so many more. Maybe it's time to rethink what qualifications are needed to create world-class games. Perhaps it's time to rethink how we use archetypes and stereotypes in our games. Additionally, maybe the game press should start following some of the female designers who are out there so that the next time something like this happens, they can see the whole story, not just that some guy asked a question that's been asked a thousand times*, even if that guy happens to be Luke Crane (who, by the way, has been supportive of me).
Due to the popularity of #1reasonwhy, I've seen a number of calls for "what can we do?" Part of the issue I see is that there isn't an easy list other than treating each woman (and each person in general) as an individual and react to their individual needs and wants. Beyond that, I'd like to share a little bit about how my friend Jared made me feel comfortable and confident playing League of Legends. (By the way, if you want to play with me on there, I'm SarahDarkmagic there too.)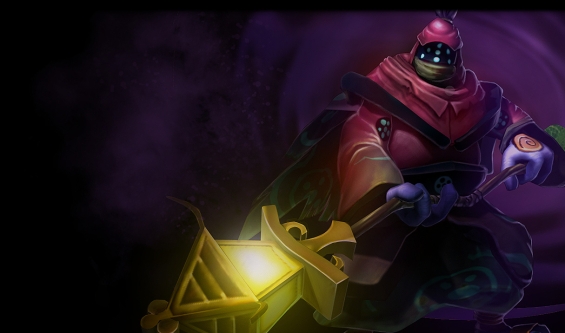 There is a chat window in the game but I find it really hard to both type and do what I need to do. Typing requires pressing enter, entering the text you want to say, and pressing enter again. This requires removing my hands from the main keys used while playing and my mouse, which can really mess me up.
People usually refer to each other by the names of the champions they chose, which means I have to try to remember them or get to the point where I recognize each champion from the picture.
Jared and I often play while on Skype. We try to lane together (the maps are often divided into lanes with champions picking a lane and pushing forward in that lane), that way I can easily communicate with him by using my voice and we can coordinate our actions. Another nice thing about playing together, especially in the same lane is that we often take turns saving each other.
Sometimes we play with other friends on Skype too. This is awesome for many of the same reasons as playing with Jared, but for an additional one as well. Over the course of the game, you buy items and level up powers. Experienced players know that what you buy and how you level is influenced partly by which champions you are up against. If the champions do a lot of magic damage, you may want some magic resist items. If they do physical damage, you might want armor that transfers some of that back to them, by using something like thornmail.
When we play with other experienced players, they talk about what they are buying and often why. By listening to them, I get to learn those tricks without it seeming like we have to talk to the "noob" or the "girl" about what she should buy. In other words, it doesn't put me on the spot. Jared is also really good about recognizing when I am getting frustrated and being sure to frame it as "Oh, when I first encountered that, I was frustrated too. What I found works well for me is to do this." I can't even begin to tell you how much better that works for me than comments such as "Why the **** didn't you buy boots?" or "Have you ever even played this game before?"
Sometimes he asks me why I buy certain things or tells me his experiences where he bought an item for a specific purpose. The key here is that he doesn't present himself as an "expert" and doesn't say these things to make him look better than me. We are just two friends who are having a chat. And when I make what he thinks is a great purchase, he tells me that. For instance, we played a game against each other on the proving grounds map. He kept killing me and I noticed that the damage was mostly magic based. Instead of doing my normal build where I increase my champion's damage, I bought the banshee's veil, which protected me against some of his abilities in certain circumstances. He was playfully "annoyed" by the purchase and pointed out that it was a good buy.
Finally, when people are a jerk to me, and it happens, Jared reminds me about how awesome I am and that I don't have to listen to them. He also will speak up if they keep going about it or if they assume that everyone playing is male. Finally, at the end of a game, he's say something like, "Let's never play with that person again." One nice thing about League of Legends is that you can add random players to your group to fill it out (most games are 3x3 or 5x5) and you can add people to your ignore list to lessen the chances that you'll ever have to play with them again.
I have so much more I want to write about League of Legends, but I wanted to start here. Here are some things my friend does that makes it easier and more comfortable for me to play and I'm digging the hell out of it. I think these things help all players, not just women, so keep that in mind too. Just because a super macho style of play was the assumed default for a long time doesn't mean it has to stay that way.