Blogs
---
Things on the internet are making me sad today, so I'm doing the only thing I can think of. I'm releasing the text of my adventure, Sickness in Springdale, and making it free for everyone. This post will have the story, the next will have the encounters, and the last will have the pregenerated characters. This was originally written to be used with 4e but I think you'll notice that it will fit the 5e structure quite well even though it was written years before 5e was announced.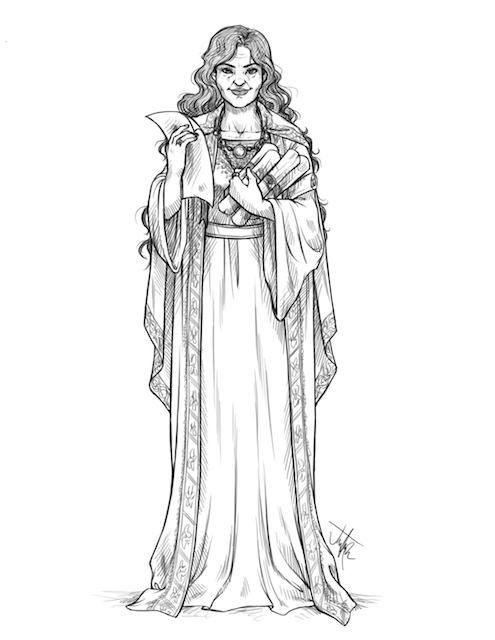 Sickness in Springdale
In this adventure, the PCs attempt to save the town from a deadly illness by finding a source of Lady's Staff, a plant that cures the affliction. To do so, they need to travel through the Lady's Woods where they will meet a series of challenges to gain her favor. During the course of their travels, they find that their town is not the only one with the disease, the local goblins and elves are sick as well. If they gain her favor, she provides a ritual that multiplies the plant, providing enough to heal the town as well as the elves and goblins. If they fail, they will find their trip difficult and arduous.
Background
"Feel the warmth and safety of the Lady's Blessing."
When Springdale was founded 100 years ago, after the last great war, those words enticed scores of people
to settle in the small town on the border of the Lady's Woods. With her blessing, it seemed like anything was possible, even abundance and peace.
However, over the last decade, that feeling has been changing. Small bands of goblins raid Springdale and other nearby towns every year. The crops are less abundant. It feels as though the Lady's power fades with each season.
To help with the goblin problem and to investigate the larger issue of the waning protection of the woods, the local baron sent a small force, the PCs Reed and Willow Appleberry, Desmona Thaneborn, and Ewen Banister. They are tasked with fortifying the town, training the locals how to fight, and finding out what they can. They are joined by a number of locals including the PCs Meadow Greene and Garleth Strongbow.
The winter started off normally, but things quickly take a turn for the worse. Most of the town spends their days in bed, sick from a terrifying cough and fever. If they have any hope of surviving the winter, the characters must cure the townspeople. The herb most effective against the malady, Lady's Staff, is in short supply. The heroes must find an additional source. Fortunately, the midwinter thaw opened some of the roads and paths in the area.
Consuming Cough
The townspeople are sick with the consuming cough, similar to our tuberculosis. While consuming cough is a common ailment, the number of cases this winter is overwhelming. It causes frequent coughs, difficulty breathing, night sweats and weight loss. Without treatment, it kills more than 50% of its victims.
At the beginning of the session have each player make a saving throw against the disease. If they fail the saving throw, they have the initial effect.
Consuming Cough – Level 2 Disease
Endurance:
Improve DC 12
Maintain DC 8-11
Worsen: 7 or lower
Stages of the Cough:
0: Target is cured.
1: Initial Effect: Target develops a chronic cough. Gains a -2 penalty to stealth checks.
2: Target loses weight and develops night sweats. Needs an additional 2 hours of rest to achieve an extended rest. The target takes a -2 to Fortitude.
3. The target is weakened. In addition, the effort of combat further fatigues the target. At the end of a combat encounter, roll a d4. On a 1, the target loses a healing surge that cannot be regained until he or she is cured.
4. Final Stage: The target dies.
Scene One: Springdale
Silvanus Greene, the mayor of Springdale and Meadow's father, calls the PCs to his office.
When the PCs enter the mayor's office read:
The mayor sits behind an ornately carved wooden desk and motions to you to sit. To his right stands Woodsman Strongbow, Garleth's father and leader of the Lady's Thorns, the town's militia. To his left is Handmaiden Aurora, the town's herbalist and connection to the Handmaidens.
Mayor Greene: "Our town is in serious peril. Those most ill will last a week at the most. We need you to find a source of Lady's Staff so we can cure our people. Aurora here believes the Handmaidens may have some or know where you can obtain it. Do you have any questions before you prepare for your journey?"
What the leaders know:
The disease, the consuming cough, seems to be natural in cause but it seems strange that so many are sickened by it. They know the stages of the disease.
The only known cure in the area is a plant called the Lady's Staff. It grows about 3 feet high. It's most common in summer but some of the Lady's Handmaidens claim that a sacred pool exists in the woods where it grows during the winter as well.
The Lady's Handmaidens live in a small cluster of houses about a day's journey from Springdale.
The Lady of the Woods presents those who venture into her woods to seek her aid with tests to deem if they are worthy of her favor. She protects the natural beasts of the area and often gives her favor to those who show them kindness and compassion. She gives her bounty to those who are particularly careful of their actions while in her woods, especially when it puts them in harms way.

One tale states that she made whole a man who refused to kill a hunting wolf sent to attack him by a goblin. For those who ignore her wishes, she shows her fury.
Another tale tells of a group of adventures who went in seeking an old ruin and the treasure within. They killed everything in sight and soon found themselves beset on by wolves, tangled in vines and swarmed by bees.
Yet another tale tells of a small group of children who were lost in the woods with only a few apples and rations of jerky amongst them. They claimed that a voice whispered in their ears a ritual. Each time they performed the ritual, the amount of food tripled. This allowed them to live for a week off the rations of one day.
Quest: Find and bring back 10 Lady's Staff plants to treat the townspeople.
Scene Two: Ambush at the Well
The townspeople point the PCs towards the Lady's Handmaidens, a small group of women who live
by themselves in the woods. On their way there, a group of goblins with pet wolves accost the PCs. The encounter provided presents the well as one of the Lady's challenges, but feel free to mix things up by including one of the other challenges instead. Perhaps the goblins and wolves are chasing down the white stag or are cutting down the wishing tree.
Scene Three: The Lady's Handmaidens and Traveling the Woods
A small group of women who worship the Lady of the Woods live here. Handmaiden Pearson is the leader of the group and she can provide the PCs with the following information:
On the way to her office, there is a small fountain where the PCs may wash their hands and face. Next to it is an offering box. If they make an offering, Haindmaiden Pearson provides them with a recipe for an effective poutice to use against the disease.
The Handmaidens are out of Lady's Staff. The most likely place to find some is at the Lady's Pool, a heated pool of water that provides a microclimate, allowing certain plants to grow year round.
Handmaiden Pearson asks them if they had any trouble between there and the town. If the PCs mention the encounter with the wolves, she will ask what happened to the wolves. If the players helped the wolves, she will thank them. If they harmed the wolves, her face turns grave and she will remind them about the Lady.
Traveling the Woods
Under normal conditions, the trip from the Handmaidens' home to the Lady's pool should take 3 days. However, it's winter and things sometimes take longer than expected. Have the players make 2 checks using nature or endurance, players' choice. If each of the highest 3 checks are all:
19 or greater: By interpreting the terrain and working together against the elements, characters make great progress towards their destination. This segment of travel takes half a day.
12-18: The heroes make average progress. This segment of travel takes 1 day.
6-11: The path is hard to see through the snow and drifts make it hard to keep up the expected rate of travel. This segment of travel takes 1 1⁄2 days.
1-5: Everywhere they turn, characters run into snow drifts and their bodies are worse for the wear. The exertion and weather conditions threaten their well-being. This segment of travel takes 1 1⁄2 days. After the first day, if they don't currently have the consuming cough, the characters need to make a saving throw to determine if they come down with it.
Note: Increase the DC for these checks by 2 each time the PCs fail in one of the Lady's challenges to a maximum of +6. These checks are also a great time to integrate in the additional challenges.
Additional Challenges
Feel free to use these additional scenes to provide role- playing and/or storytelling opportunities in your game. If you choose not to use these additional challenges, it may be more difficult for your group to earn the Lady's favor.
The Wishing Tree
Locals often leave small notes written on tree leaves in the deep cracks in the bark of this tree. Legend has it that the Lady of the Woods grants some of these small wishes, if she finds those who leave them worthy. Village children leave many of the wishes, asking for simple items such as a pair of new shoes or perhaps a cloak. Adults often visit the tree to read the children's notes and give them the things they need.
If a character uses the wishing tree to ask for something to aid the current cause, such as help finding the lady's pool or evading animal attacks, or if he decides to fulfill the request of a village child, provide the character with a one-time boon, such as a +2 to nature or endurance, to represent a Lady's blessing. It also earns the characters 1 success towards the Lady's Favor; limit 1 success per session.
The Lady's Stag
A white stag appears to the characters, its right leg darkened with blood. If the characters take the time to bandage and/or heal it (Heal DC 8 or 12), the creature will aid them in finding the Lady's Pool, providing them with a +2 to all travel checks for one round. It also earns the characters 1 success towards earning the Lady's Favor. Refusing to help counts as 1 failure.
Scene Four: The Lady's Pool
When they arrive at the pool, they first run into the elves. The elves don't want a fight, but they are in the same situation as the PCs. Their town is sick and the Lady's Staff is the only known cure. The players decide whether or not they fight the elves. When the rest of the creatures enter the scenario, the elves see that they have a common foe and join forces with the PCs, dealing with some off camera threat.
Winning the Lady's Blessing and Bounty
Use this list to keep track of the party's progress towards earning the Lady's blessings.
Successes
They don't kill the wolves (Ambush at the Well)
They heal the wolves (Ambush at the Well)
They leave an offering at the well (Ambush at the Well)
They give an offering to the Lady's Handmaidens (The Lady's Handmaidens)
They ask for aid or promise to fulfill the request of a village child (The Wishing Tree)
They bandage or heal the white stag (The Lady's Stag)
Failures
They kill the wolves (Ambush at the Well)
They take offerings from the well (Ambush at the Well)
They refuse to help the white stag (The Lady's Stag)
Count up the number of success they have towards earning the Lady's blessings. If they achieved 4 successes before 3 failures, they earned her blessing and her bounty. If they achieved at least 2 successes, they earned her blessing.
If the characters earned the Lady's Bounty, she will whisper in the ear of the druid:
Collect 10 Lady's Staffs and place them on the altar. Say a prayer and share in my bounty."
The plants triple in number, enough to treat both the town and the elves.
If the characters earned the Lady's blessing, the Lady whispers to them:
Perform the following ritual and receive my blessing. Take a handful of water and offer it to the north, for the frigid winds that bring forth winter and the death that brings life. Take another and offer it to the west, for the miracle of night and the rest it brings. Offer another to the south and the warm rains it brings. Finally, offer a handful of the water to the east for the life-giving sun. After you have done these things, say a small prayer, enter the water and be healed.
If the characters did not earn the Lady's Bounty:
There's only enough Lady's Staff to help one town. With a heal check of DC 8, they think they could create a weak tea that will keep those sick alive for a month. If the elves are still alive and the PCs try to take all of the plant, the elves engage them in combat and will fight to the death.
Art: "Fiordelisa" © 2012 Jenna Fowler, used under a Creative Commons Attribution-ShareAlike license: http://creativecommons.org/licenses/by-sa/3.0/ Find this and more art at Prismatic Art Collection
So, some of my friends were sharing an image around that I thought was pretty cool.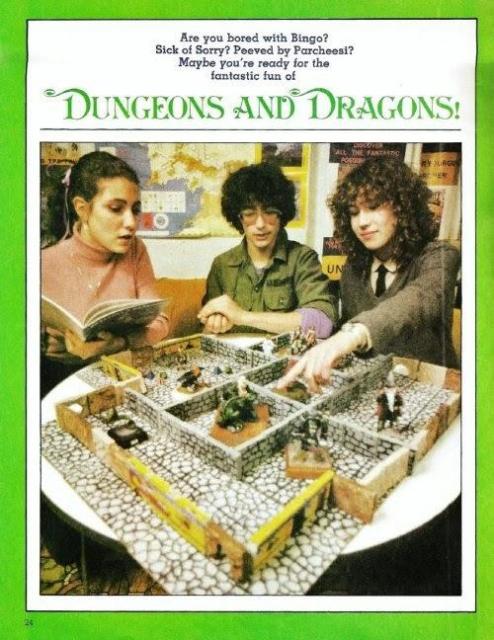 I love it! They claimed that it was a D&D ad from circa 1980. That would be awesome to hear about but something was nagging me about the story. It didn't feel like an ad. I've seen a bunch of ads from that time period. Where was the TSR logo? Or the address to write to for more information?
So I did a Google image search. (In Chrome, I can do this easily by right clicking on the image and choosing "Search Google for this image"). I found this article from 2012 that discusses the image and points to a Scribd page as the source. From this page, it claims that the image, instead of being part of an ad, is actually part of an article about Dungeons & Dragons published in Dynamite Magazine.
Unfortunately, the site would only give me the first page, the one with the image, for free, so I still couldn't be sure that it was more article than ad. My curiosity overcame me and I paid for a one-day pass to the site so I could download the entire article. I'm glad I did!
While the article itself doesn't say Dynamite Magazine, it gave me two more clues. The credited photographer, Richard Hutchings, has had over 20,000 pictures published by Scholastic, Inc, the publisher of Dynamite Magazine. Likewise, a search on the author's name, Margaret Howard, points to a connection to Scholastic. While not conclusive proof, they provided support.
The article is pretty amazing to me. I'm so used to hearing tales about the satanic panic when it comes to the early history of the game. Reading a relatively balanced article from the time period is nice to begin with, but seeing one aimed at kids feels awesome. It was cool to see some of the industry stats too, things like 250,000 sets of D&D were sold in 1979 and that was double the 1978 numbers. It was also interesting seeing it called a FRP, the fact that only Gygax is mentioned as the creator, and that it started from stories his father told him while he was growing up. I also laughed a bit at hearing a group of Orcs called a flock.
After the brief history, it talks a bit about how the game is played and includes two more photos, close ups of two characters, a wizard and a monster.
Dungeons and Dragons is not a game in the usual sense. There are no little "men" to push around a board, no cards to tell you what to do, no race to finish first. There isn't even a winner. Instead, each player becomes a character in an imaginary adventure set in a mysterious world. The game is acted out under the direction of a Dungeon Master (DM). He or she creates the dungeon in which the adventure will take place and controls the action of the game. Usually D&D is organized as a search for some fabulous treasure that lies at the end of the dungeon. Each character hopes to survive the perilous journey and claim the treasure, which could be gold, jewels, or objects with magical powers. Dice are used on each turn. And throwing the right number can mean the difference between life and death, success or failure.
This is a great introduction to the game and no wonder children responded (more on that later). Those familiar with the history of games and of Dungeons & Dragons will know she points out a lot of what made Dungeons & Dragons a success. This wasn't about winning or the end. The middle part, the journey, was why one played (with the possible caveat in regards to tournament games). In addition, the game is more than just what it is not, but what it allows to happen, an open world that can be simulated without necessarily limiting.
She then discusses the role of the Dungeon Master, how they create dungeons, the more complicated the better, and how the players create their characters by "roll[ing] some weird looking dice." Even the role of mapping by the players in the game is discussed, something that later editions often left out and a brief explanation of leveling, "as the players move from one fight to another, they gain experience and become more powerful."
Then she gets to the monsters.
And what monsters! One DM we know especially likes something called Green Slime. According to the D&D rulebook, Green Slime acts like an acid. But when it touches flesh, the flesh itself turns into Green Slime. The only way to get rid of it is with fire, cold, or a magic spell. Yecchhh! And Green Slime is only one of the enormous gang of monsters which could be roaming through the dungeon. Carrion crawlers, shrieking fungus, giant ticks and beetles, hell hounds, berserkers, black puddings, orcs, ogres, stirges, trolls...page after page of the D&D rulebook is devoted to descriptions of these nasty creatures, the damage they can do, and how they can be killed, repelled, or neutralized.
I love this! She includes quotes from at least two players, including one boy who is listed as 13. He tells us, "all you really need is some paper, a pencil, and a good imagination." She also tells people where to find D&D games, although it's part of the paragraph that talks about how some kids take it too far. But astute readers will now know to go to hobby stores and also that they can learn more by reading "issues of Dragon, White Dwarf, and other FRP magazines."
So, am I just over enthusiastic about this article? Well, that's where the story gets even more awesome. While researching the origin of the image, I found a number of people who credit the Dynamite Magazine article with introducing them to Dungeons & Dragons. Let's take a look.
Ryan Dancey
I entered the hobby gaming market as a 6th grader at Westhill Elementary in Bothell. I found an article in Dynamite magazine that had a picture of a map set up with miniature figures and about a half page description of people playing Dungeons & Dragons. Without rules, a firm understanding of how you made a "game" out of that stuff, or much else to go on, something deep in my soul connected with the idea of a roleplaying game, and I was hooked.
Source: https://web.archive.org/web/20070118231810/http://web.mac.com/rsdancey/i...
Frank Brunner
I heard about Dungeons and Dragons in a Dynamite magazine at school. I grew up in a small town in northern Michigan, and being in 4th grade, didn't know anyone else who played. So I told my mom about it, and she tried to DM for me. She had no clue what she was doing. It was fun because it was a family activity, but we ended up just saying you know what, wait until next summer when you're at your cousins, and they can show you how to play.
Sources: http://futileposition.com/2012/07/interview-spellbound-kingdoms-designer... http://www.enworld.org/forum/showthread.php?309277-Your-intro-to-RPGs/pa...
Geoffrey McKinney
That's not merely an ad. It's actually the first page of a three-page article about D&D. It's in Dynamite #82, cover story on Buck Rogers and Wilma "TV's Fun Couple of the Future!"

It was this D&D article from late 1980 that first caused my D&D obsession. For days I pored over each and every word in the article, until that weekend when my parents took me to the toy store so I could buy the Holmes Basic D&D set and the Monster Manual (plus a few dice).
Source: http://odd74.proboards.com/post/33807/thread
They aren't the only ones. I also found this reference by a movie reviewer, Shawn Francis, who credits the article as the source of his weakness for certain types of movies.
I think I got into Dungeons & Dragons back in the sixth grade, hearing about it for the first time in Dynamite magazine, although I didn't really start playing it until I got into my sophomore year of high school. Because of this, I have a weakness for medieval fantasy movies and there have been a ton of them that reminded me of D&D. They even started making movies based on Dungeons & Dragons; unfortunately, they have all been, for the most part, lackluster.
Source: http://www.youwoncannes.com/2014/01/27/movie-review-vikingdom-2013-dir-y...
So yeah, this tidbit of D&D history went from cool to awesome for me as Iooked into it more. I sent emails to the photographer, Richard Hutchings, and Scholastic to see if anyone has more information about the article. I was also able to confirm that the article is from Dynamite Magazine, issue 82 from March 1981.
Thanks to Jonathan Bolding for bringing the picture back to the forefront.
Jared von Hindman provided moral support and fact and trivia checking during much of this search. I love this tweet of his with a pic of the pimping wizard.
Hey @JonathanBolding, we found the full article (Dynamite Magazine) and holy balls, Pimping Wizard plays a big part. pic.twitter.com/KnSp0QeIQu

— Jared von Hindman (@JaredvonHindman) October 4, 2014
Also, if you're like me and are curious about what book the girl on the left is holding, apparently it is the Holmes edition blue book.
Finally, if you are looking for a TSR ad with girls in it from around that time period, check out this commercial.
UPDATE: I got an email from the photographer!
If I remember correctly, the male in the picture is my Nephew David, Now 50 who was showing his girlfriend and her friend how the game is played. Whether they continued playing, I do not know, but my nephew played D and D with his step brother and other friends.

Thanks for the memory,

Richard
Discussing bias in terms of gaming is often a difficult task because it's often, but not always, the result of unconscious bias, not active discrimination. Because unconscious bias is the result of societal attitudes and practices, it is both much harder to see and often results in a greater level of defensiveness when people find out that they, too, are contributing to larger social patterns that they might otherwise decry and work against.
I understand this defensiveness because I've lived it. I've always been interested in civil rights issues, especially issues of race. But, like many people out there, I often assumed a rather equal playing field when I approached questions. For instance, when I got a job as an undergraduate advisor (my school's version of residential advisors, fellow students who provided mentorship, especially to first year students), I often worried about what "being fair" would look like on a diverse floor. Would it really be fair to ask someone from the south to take down a Confederate flag they hung in their room? It didn't help that I had grown up relatively poor and much of my extended family lived in poverty, so many of the experiences people of color shared were much like my own and seemed normal.
Eventually I came to see what I couldn't see before. Climbing the class ladder helped a bit. Now when I walk into stores, the clerks want to help me and no longer follow me around, mainly because I buy jeans that cost 3x or more what I did when I was in high school. I probably also walk differently and do other unconscious displays of social status.
I say all that to explain how I got to where I am today and why discussing things like how banshees are portrayed in some book about some elf game matters to me. While I'm forever wary of confirmation bias, my research and my life experiences lead me to a place where I find concepts like privilege, unconscious bias, implicit association, and the like are true. I think we do notice patterns in our lives and the art and media we experience, whether it's fiction or not, and internalize them in ways that we might not like if it's made explicit. And I do agree with research that suggests that the way to counter these biases isn't through censorship but through discussion and that it's through lack of discussion that these things continue. Also, it's not just the dominant group who often has these biases, for instance a research into the hiring of recent science grads showed that women were discriminated by men and women (I believe the research worked within the gender binary).
Now that I've been a bit more explicit about my own approach and biases, I'd like to talk about the Monster Manual a bit more. There is a lot I love about the book. I love that there is a richer history here, things like how hatred simmers below the surface between the azers and the efreeti. I rather enjoy the concept of lair actions and environmental effects, maybe because they remind me of the catastrophic dragons from 4e or my own monster from Lost City. (Aside, I loved Lyndsay's article about how to use these as part of world building.) Likewise, there is a lot of implied world history in the book, as Rob Donoghue points out. I've already used it to help someone knew to the game understand what the monsters we were describing in a discussion look like. Overall, the Monster Manual can be indispensable for a dungeon master as they prepare for their game or campaign and I highly recommend it.
However, that doesn't mean I'm comfortable with all the things it says about the world that we're supposed to play in. One of the goals of this edition of D&D, especially with the way organized play is set up, is that they want us to have a shared experience. I know many of you have had awesome conversations with each other about the older modules. "Man, that Acererak is a real asshole. Why the hell would he ever set up [redacted] in room [redacted]?" "Do you remember when that chick turned out to be a vampire and almost killed our entire party?" These sorts of shared stories help us bond and become our secret handshake of sorts.
Now imagine of that secret handshake left you feeling not only uncomfortable but like your basic humanity was being ignored. When a game starts making one gender the other, makes that gender a symbol for only certain things, that's what happens to many (but not all) members of that gender. Yes, it's true, there are a lot of "strong men" in D&D. But there are also physically weak male wizards who get by on their brains instead of their brawn. There are pudgy men, wise men, evil men, good men, men who lead armies, men who hide in a tower and read books all day, etc. However, women are too often limited to their looks and/or their covetousness of beautiful things. That's why the banshee, in that context, made me take notice. Mythological banshees are none of those things.
It's easy to argue for the existence of any one example or against the inclusion of one example in the pattern. If the banshee were the only example, sure, we need variety. If we had lots of other monsters that were portrayed as explicitly having female members with agency, sure, the fact that the medusa can also be male would be important to note. But those things, in our product today, aren't true. Sometimes, we are missing the forest for the trees.
When you aren't part of the core audience that the book due to explicit and/or implicit bias, which would include people of all genders who like and are well served by current societal attitudes towards gender, it's often easier to see that forest, to see that general pattern that even if it doesn't say stay away, says that you're not exactly welcome either. And that is why I write these things. Not because I hate games or because I want to tell other people that they are bad, but because if I stay quiet, if I don't mention these things, no one will ever know. People will still ask the questions, "Why is it so hard to get this person I care about to play? Are women really just not interested in this?" and no understanding will come of it because the real reasons are never allowed to be spoken, the sentiments censored.
Now, I'm not asking for total agreement. Plenty of people disagree with me on some things much of the time. Disagreement is not only good, it's going to be a fact of life. Humans are incredibly diverse in their tastes and their opinions. Just look at the full spectrum of kinks! But if you want to discuss gender essentialism or how applying the stereotype or the average to the individual is actually a good thing, well, you won't find purchase for your arguments here. That's not censorship, I just hear those opinions way too often as it is.
For those who have supported me through the years, many hearty thanks.
Art: "Scroll Raider" © 2013 Kaitlynn Peavler and Cheeky Mountain Parrot Games, created for Conquering Corsairs, used under a Creative Commons Attribution-ShareAlike license: http://creativecommons.org/licenses/by-sa/3.0/
Also in preparation for The Tome Show review of the 5e Monster Manual, I've been reading other people's reviews and reactions to reviews. One strange argument I've read suggests that we shouldn't have more female combatant NPCs in Dungeons & Dragons because violence against women is a thing. I'd like to address this argument because I see too many people accepting it at face value and I think that actually ends up perpetuating sexism and violence against women.
I don't know about you, but I know many boys during my childhood were told "don't hit a girl." When a local girl joined the middle or high school football team, I read article after article that worried that the boys would get all confused about whether or not they could hit girls if they had to compete with one on the playing field. My own principal in middle school declared at an assembly that it would be over his dead body that any girl in his school earned a position on the football team.
Controlled violence between equals was forbidden if one of the participants was a girl and the other was a boy. However, when the boys snapped my bra or threatened to rape me when the monitors weren't looking or dragged me around the playground because I had taken out the classroom ball and the boys didn't want me to play or when a boy blocked my exit from a room unless I gave him a kiss, these things were just boys being boys. When a boy got a little too rough with a girl, it's because he was too frustrated and just didn't know any better.
The latter, while many are relatively mild forms of this, illustrate how violence against women is different from people, some of whom happen to be women, being involved in violence. Not every act of violence that involves a woman is included in the term violence against women. It has more specific meanings. For instance, in the Declaration on the Elimination of Violence Against Women from the United Nations General Assembly, it's defined as "any act of gender-based violence that results in, or is likely to result in, physical, sexual or mental harm or suffering to women, including threats of such acts, coercion or arbitrary deprivation of liberty, whether occurring in public or in private life."
When we're in a goblin cave fulfilling our destiny as murder hobos, killing female goblins does not make our acts violence against women. Supporting gender diversity when it comes to what enemies we fight is not a vote in favor of violence against women.
In fact, I'd argue that restricting female combatants only to the common female stereotypes and tropes is a much stronger argument that something supports violence against women. For instance, having the few female monsters be overwhelmingly the ones that charm you, something that real life women are commonly accused of, such that you have to get them down to zero hit points to break the spell, that reinforces myths that encourage violence against women. And yes, I get that charming others isn't limited to women, there are some male creatures do it as well, but there are far many other male creatures that use other methods of challenge.
By having so few female-centered creatures (ones where the description limits the creature to only the female sex or the text and/or artwork suggests that the female version is much more likely) and having the majority of them tied to female stereotypes, we create a world in which when we fight female creatures, it is often tied to some corruption of their femininity, making it implicitly if not explicitly gender-based.
Fighting against the corruption isn't in itself bad, but when the only time we fight female creatures is because they are not meeting gendered expectations, I'd argue that not only reinforces those stereotypes, it is violence against women.
We change that by broadening where we use female monsters and by finding other ways than enslaving the females of the race to denote that a monster race is evil. For instance, I loved this scene from the Rat Queens.
The Rat Queens had killed the troll lady's boyfriend and she's there for revenge.
However, I'd feel bad if I didn't point out one thing. When creating scenes where violence is being done to a woman by a man, it would be good if it didn't look like it came from a 1980s slasher film or an episode of Criminal Minds. For instance, this scene from the Magic the Gathering card, Triumph of Ferocity.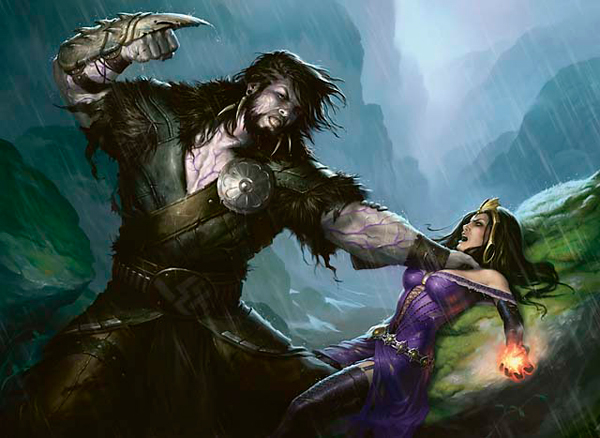 (Note: Wizards of the Coast has apologized for this image.)
Now, I get it, they need to fight each other. But the specific setup, him holding her down and choking her with his knee between her legs, that's a common pose in the scary "he's going to rape you" scenes in movies. That's part of the reason some people reacted to the card the way that they did. It's not that they were fighting, it's the pose. Contrast that with this scene from Rat Queens.

Sure, we can make jokes about how that's a mighty big sword he has pointed at her, but there's nothing that sexual about the composition of the scene.
Finally, just because I think it's awesome that Polygon published this post, it's important to note that these sorts of discussions about our media and our art are nothing new. Back in the 1980s, Siskel and Ebert talked about what they saw as a disturbing trend in how violence against women was being portrayed in some sorts of movies.
Art: Rat Queens © 2014 Kurtis J Wiebe and Roc Upchurch. Magic the Gathering © Wizards of the Coast.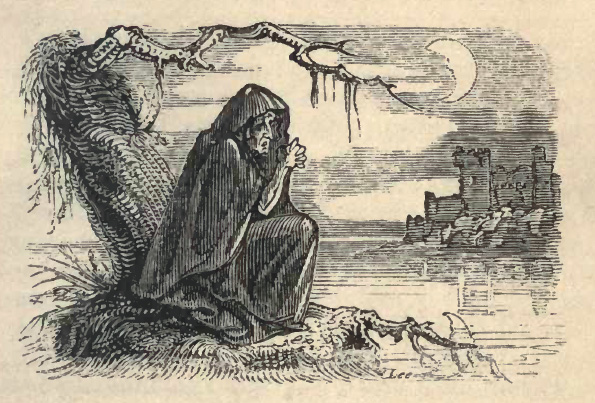 This weekend we had to drive out to Pittsburgh for a friend's wedding. During the ride, I decided that I would get in some of my Tome Show preparation for our upcoming review of the Monster Manual. When I got to the banshee entry, however, I had to stop for a bit and tweeted some of my thoughts about it. Now that I'm not in a moving car, I want to explore my impressions further. I'll do a fuller discussion of gender and the Monster Manual at a future time, but I thought this RPG.net forum post on the illustrations by gender was interesting followed up by this examination of the artist credits in the book.
Why aren't there male banshees. Why would only female elves blessed with beauty be required to share their gift with the world?

— Tracy Hurley (@SarahDarkmagic) September 26, 2014
Some people were a bit confused by the tweet or its purpose and I understand that. Twitter's limit of 140 characters or so precludes in depth discussion within one statement. I understand why we banshees are female, due to the mythological origin that the D&D creature derives from. I can even understand the elven origin, with that fantasy race's connection to faerie which is integral to some tellings of the legend.
Legend has it that for great Gaelic families – the O'Gradys, the O'Neills, the Ó Longs, theMcCnaimhíns, the Ó Briains, the Ó Conchobhairs, and the Caomhánachs – the lament would be sung by a fairy woman; having foresight, she would sing it when a family member died, even if the person had died far away and news of their death had not yet come, so that the wailing of the banshee was the first warning the household had of the death. Source: Wikipedia
What I didn't really get was the connection to beauty and corruption. In D&D 5e, "[b]anshees are the undead remnants of elves who, blessed with great beauty, failed to use their gift to bring joy to the world. Instead, they used their beauty to corrupt and control others." Because of their failure they are cursed to "experience no gladness, feeling only distress in the presence of the living."
This made me uncomfortable. For me, it reminds me of a tendency in our society to believe that female beauty is owned by the public and that women have an obligation to make the world a better place through their beauty. For instance, a common way women are harassed on the street is by telling them to smile, as if it is an obligation they owe to everyone else.
The cause of this curse sets up an obligation all too familiar to many female players. It creates an in world justification for sexist behavior and harassment for anyone who plays a female elf and sets DMs up to view female elf characters, at least ones with high charisma, on a primary access of attractiveness. Is she beautiful? Great, you better do good things or she might become a banshee. Even this obligation wouldn't be so noticeable if I those sorts of obligations were common, especially among the male-centered monsters.
This emphasis on attractiveness or lack thereof also makes them similar to other monsters in the book. Dryads bound to healthy trees stay "forever youthful and alluring." Hags are described with "withered faces...framed by long, frayed hair, horrid moles and warts dot their blotchy skin, and their long, skinny fingers are tipped by claws that can slice open flesh with a touch." Medusas are "as deadly as they are ravishing." Harpies "tak[e] glee in suffering and death" and are the result of a female elf's twisted love.
In the 2e Monstrous Manual, there's no clear indication as to why they are evil elves, just that they are and that such a thing is rare. Instead, the book talks about how the banshees only attack at night, going after any living creature up to 5 miles away from her abode. In addition, it talks about how she, over time, blights the land. I much prefer that, even with its sexist assumptions that knights are male and will be drawn in by her wail (which is nearly impossible to distinguish from the cry of a human or elf woman in pain).
Because the writers too often center on beauty and love when it comes to female characters and monsters, the banshee gets reduced, in my opinion, from what could be an awesome monster that seeks out player characters just when they think they are safe (for instance while making camp in the woods at night) or creates a destination for an adventure, the blighted forest, and instead creates a variation on a overused and tired theme.
I hope that explains my comments on twitter a bit better. I'll have more analysis soon, but I wanted to get this one out there.
Art: Bunworth Banshee, Fairy Legends and Traditions of the South of Ireland by Thomas Crofton Croker, 1825 http://en.wikipedia.org/wiki/Banshee#mediaviewer/File:Banshee.jpg
Note: I received a review copy of the Monster Manual from Wizards of the Coast.